Offset printing works Reprocentrum
---
Dear Sirs,
I'd like to introduce to you an offset printing works with a ten-year tradition not only in the area of a complete production of books and magazines. I appeal to you with a proposal of a potential cooperation.
Reprocentrum, a.s., printing office is one of the first private printing offices in the Czech Republic. It was established in January 1990, focusing initially on low-run printed material up to A3 size and DTP. It expanded within a short time with A2 size presses and related bookbinding technology. The initial enterpriser association was incorporated as a public company in 1992. It was transformed into a joint stock company in November 1997.
The shareholding structure of Reprocentrum is stabilized, featuring a pronounced shareholders' participation in the company management. This is why Reprocentrum a.s. shows a remarkable growth rate, along with a steady enhancement of production quality (preparation for ISO certification) and customer service improvement. Our team of highly experienced professionals is looking forward to executing your orders.
Despite the fact that our production is universal, our printing and DTP workplaces have specialised in the production of books and magazines. We are also able to provide an optimum economy of the production of newspapers in smaller editions (up to 5,000 pcs). If you ask why we appeal to a client outside our country, there is a simple answer. We have very good experience with customers from Austria and Germany and, therefore, we would like to develop more our activities in your region. We are also aware of a suitable exchange rate of the Czech crown towards EURO.
In case you are interested, we'll send you some samples of our production. We'll be also pleased to send you an approval calculation. As far as the initial contacts is concerned, we'd recommend e-mail or fax, preferably in English. We'll also appreciate to meet with you in person.
---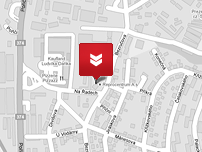 Office:Bezručova 29
678 01 Blansko
Czech Republic

Phone:+420 722 911 916
Mobile:+420 602 737 857
E-mail:firma@reprocentrum.cz
GPS:Lon: 16°75´ 17.23´´ E / Lat: 49°16´ 23.21´´ N

Manager:Pavel Kosicka
Mobile: +420 606 884 925